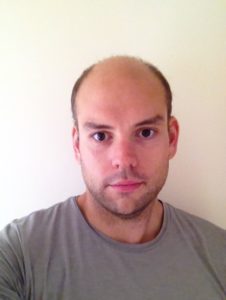 Hello my name is Matt Evans and I became a CIMA qualified Management Accountant in 2013. Having experienced the many ups and downs of studying CIMA, I now have a passion for helping current students pass their exams and become fully qualified.
I know what it's like going to class after a mad day at work, to procrastinate over studying at home, to feel overwhelmed by the syllabus content and to struggle with what the examiner is asking of you.
That's why I'm here to help you:
Overcome those frustrations
Maximize your study time
Have easy to understand explanations of what you need to know in order to pass
If you've ever failed a CIMA exam, I know exactly how you feel. It wasn't long ago that I took the final CIMA case study exam… and failed!
I actually knew as I was writing the exam that I was going to struggle to pass. It felt frustrating given the effort I had put in beforehand and I felt demoralised.
Thinking through everything that I had done in preparation for the exam, I quickly realised that I didn't fail because of a lack of effort but more through a lack of exam technique required to pass the paper.
Through more exam focus in my preparation and more months of hard work, I was able to finally pass at the next sitting and go on to obtain those magical letters of ACMA.
I can't say it was easy; I still had to face the fact that I was going to have to study all over again when I could have already been over that final hurdle.
But once I had a clear plan on how to study for the exam, I was confident that I was better placed to gain that pass.
Now I'm finally qualified I can't tell you of the relief you feel when the exams are all over and how happy I am now to be living a more normal, care free life.
I'm also so excited to have the opportunity to share the tips, tools and resources that I used to help me pass my CIMA exams and become fully qualified.
So now I want to help you get the same results. The first step is simple; sign up for my email newsletter to get free updates straight to your inbox..
Let's get you attacking those exams with confidence!
Sign Up for My Free Newsletter Below…