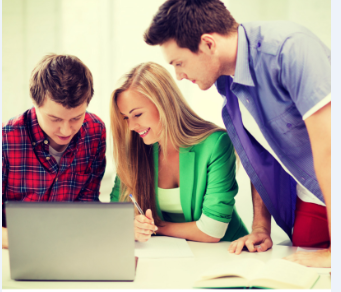 The following third party CIMA online courses are highly recommended by managementaccountingmastery.com because I've tried them, had success with them, and in my honest opinion they provide:
The best value for money
Expert guidance from experienced CIMA tutors
Dedicated personal support to help with your every need

Comprehensive CIMA study materials
Complete CIMA Online Courses
If you know that distance learning is your preferred method of study – or if you're still working that out for yourself – let me recommend these inexpensive CIMA online courses.
These are perfect if you:
Have a busy work and family life
Want an easy to follow, step by step structure
Want to study in your own time and at your own convenience
Need the accountability of a tutor and peers to push you to achieve your potential
You see, just like taking classes at an expensive college, you'll have the dedicated support of an expert tutor who will guide you through all the study material and provide you with answers to any questions you may have.
You'll also get access to a private forum to discuss things with fellow course members so that you never feel alone.
As the running costs are much lower Online, this saving is passed onto you – or your employer – meaning that you get quality classroom teaching at a much lower cost.  All from the comfort of home.
And here is what current students are saying:
I decided to purchased the full Management Case Study pack to give me the best possible chance to pass first time around.  Astranti were always on hand to answer questions especially in the 2 weeks lead up to the exam when you think of last minute areas you are unsure of.   And the masterclasses on how to structure a solid answer and time management set me up in good stead for completing my mock exams, which I saw an increase in mark across each mock due to the detailed feedback I received. This feedback was so helpful, that I obtained 94.5/100 in my final mock.  Not only did I pass the Management Case study first sitting, I managed to pass with a score of 98 and couldn't have been happier – Jess

PASSED MCS 1st TIME!!!!!
The full course material were invaluable and thoroughly prepared me for my exam. I really don't think I would have passed without, as I went in as a Gateway student so never sat the OT's or OCS. The material gave me advice on how to prepare, plan and tackle the variant. I found the video on how to write your answer particularly useful as it kept me focused on short, straight to the point paragraphs in the exam. The videos and study texts organises your study in what seemed an impossible maze at the start. I went in knowing the case study, the industry and potential issues that could arise through the videos and supporting materials.
I liked the flexibility of the online learning yet it never felt faceless as tutors can be contacted through the forums or email." – Emma

I'm thrilled to say I passed SCS first time with 89 marks thanks to Astranti. Having only sat only one exam (F3) in the last 3 years, to say I was 'rusty' going into the Astranti course is a huge understatement. Thanks to the excellent videos and other amazing resources, I was able to cut through all the potentially distracting information and focus on the important knowledge I required. I type really slow and only enroled on the full course the evening before the first online lecture began (not recommended), yet still managed to pass. I'm absolutely on cloud nine!! – Chris M

"materials, masterclasses, mocks to practice are excellent tools that helped me to have a right approach and strategic view to succeed in this exam! And SPECIAL THANK YOU to my both markers: Manoj and Suraj whose feedback and remarks were very valuable for me to constantly progress and improve!!! I highly recommend the full package!!! – Lubova

I passed my Strategic Case study on first attempt using Astranti full services online and the case study presentations and materials were so useful and to the point. The approach is quite unique and I would recommend this service to anyone wanting to pass first time. Many thanks. – Badi Promesse

It all begins in planning your studies, Astranti helps you get organised with the progress check where u can see yoself against others on preparations, the right material Astranti prepares for you enables one to study only the relevant stuff less junk and thus saving time. The Astranti Ethics pack and study materials where Astranti do all the Donkey Work for you by gathering good examples to use in the exam. I would recommend the full package – Godwin
Click on the relevant type of CIMA exam you are taking below and see for yourself: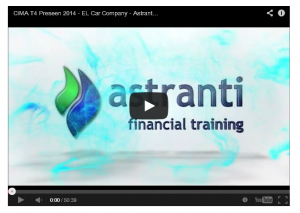 ---
CIMA Online Revision Masterclasses
These are full day classes held online (via webinar) where a live tutor will go through the whole syllabus for your paper  – and a number of exam style questions  – but at an accelerated pace compared to the complete CIMA courses above.
I got my OCS results yesterday and I passed on my first sitting. Am so glad that I decided to use Astranti for my exam preparation as it contained all that I needed for the exam. The pre seen analysis and top 10 issues were really useful as was the masterclass. The mocks were also a really great tool and made sure there were no nasty surprises on the day.  I will be using Astranti to get me through the management level next – Alison

I got some really good timing tips from the Astrani masterclass so will definitely be using those along with your suggestions Lisa E,  UK
These are perfect if you:
Have an exam fast approaching and want to make the most of the remaining time
Want to get ahead with your own self study and ensure you're on the right track for a pass
Need personal help on certain areas of the syllabus that are causing you pain and frustration
*I took the time to review the CIMA E2 Masterclass on your behalf here*
Click on the relevant type of CIMA exam you are taking below and see for yourself::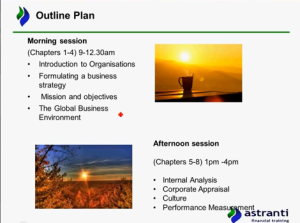 SPECIAL NOTE: From time to time I am offered exclusive discounts on the prices of these products for a LIMITED period only. Be sure to subscribe to my FREE email newsletter below to be kept informed so that you don't miss out on these huge savings.
Disclosure:  Please note that some of the links above are affiliate links, and at no additional cost to you, I will earn a small commission if you decide to make a purchase.  Please understand that I have experience with these companies and their products, and I recommend them because they are extremely helpful and useful, not because of the small commissions I make if you decide to buy something.  Please do not spend any money on these products unless you feel you need them or that they will help you get great results.