Hopefully you've been through my transfer pricing guide and have attempted the revision questions to test your understanding.
Now we come to the crunch.
Can you answer exam standard questions?
Well, let's find out by tackling these two questions from Astranti's free CIMA P3 mini mock exam. Once you've attempted them, you can click on the link at the bottom to find the solutions.
Ninja Tip: Attempt these questions to time. That's 1.5 minutes per question, tough I know! But that's what your real exam will be like so it's worth getting used to managing your time and  thinking under pressure.
Question 1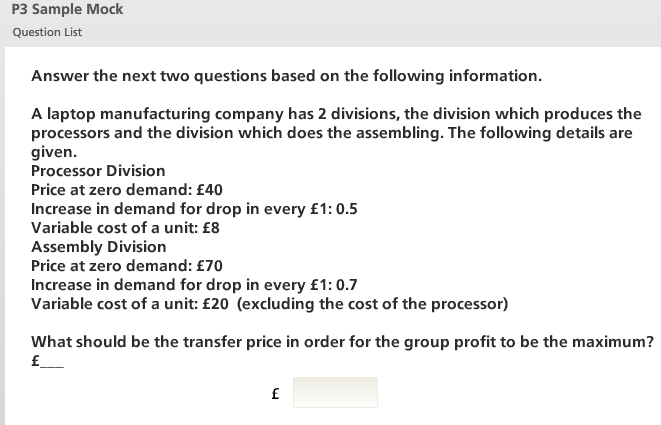 Question 2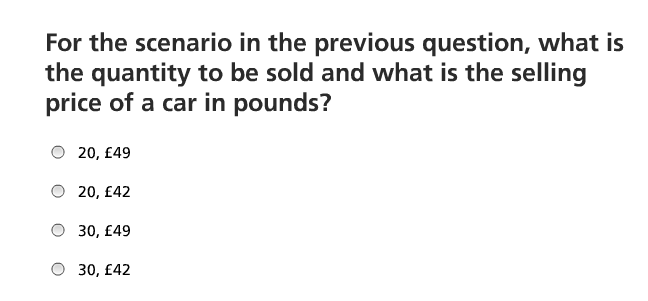 NB there is a typo in the question as it should say selling price of a laptop not a car
---
Want more mock exam questions? 
The provider I have experience with is Astranti, they have a number of full exam standard mock exams for each paper that simulate the sort of functionality, time pressures and question styles you will be faced with in the real thing.
Kaplan, Acorn and BPP are other providers that I've heard people used with mixed reviews, but I don't have any experience with them myself so I'll leave you to decide.