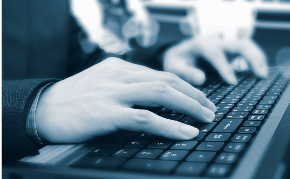 When I was studying I took around 5 or 6 CIMA practice exams for each sitting and I believe they were the REAL difference between me passing and failing each time.
And with the new method of assessment under the 2015 CIMA syllabus, the need for frequent exam practice has never been more critical if you want CIMA exam success.
Whilst CIMA have provided pilot papers here to give you a feel for the new exam formats and question styles, they will NOT give you a true indication of how you will score in your real exam.
Luckily, this problem can be resolved by third party CIMA mock exams.
I've researched and reviewed what is out there so that you don't have to waste time searching around or paying for sub standard products. I've outlined the best I could find below.
These CIMA mock exams are the best in my opinion because they replicate the actual exams where as others on the market are much easier than the real thing, which could easily leave you over-confident and ultimately really disappointed.
But don't just take my word for it.   Here's just a flavour of recent student feedback:
I purchased 3 mock exams for my CIMA ICS exam and this was the difference between me passing and failing. The detailed feedback provided by Astranti is worth it. It looks at your answers per the grading that CIMA apply (i.e. integration, leadership etc.) and the marker gives you detailed feedback on what you are doing well and where to improve on. I managed to pass my CIMA Strategic Case Study for the March sitting this year and Astranti were an integral part in this. A massive thanks from me team Astranti and Nick as a plethora of opportunities have now opened up for me. – Bhavin

The material provided by Astranti is very good, it really helps the candidates to prepare for the SCS exams, especially the MOCK exams are really good.  – Sanjay


I've passed the OCS on November 2016, then the MCS on February 2017 and the SCS on May 2017, all in first sitting and thanks to the Astranti mocks.  The feedback from the previous levels has helped me build in the next exams' strategy and this has allowed me to plan and have all ICS done – Olimpia

Passed the SCS (first attempt) with a mark of 110. I am so pleased I went with Astranti. I wouldn't hesitate recommending them to anyone. Their industry examples, approach to the exam is brilliant. Special mention to my marker, Nasim Khan for being so supportive and very patient with me! I'm done with CIMA and it's all thanks to Astranti." – Debbie

I found that Astratni mocks very useful. They were key to my last mile preparation in the run up to the exams. They are far more exhaustive in their scope that the actual CIMA variants. But this is good. If you can surmount the Astranti mocks successfully within the stipulated 3 hours, you are very likely to breeze through actual exams at CIMA. Value for money. – Kaushik


the mocks match to the CIMA style of exams. I recently bought the E2 mocks and they helped me a lot. I never got more than 70% in the mocks, which made me study hard and use them for revision. Am happy to say in the final exam for E2 i got 108 marks and its my first sitting!!!! – Dexter
Click on the relevant level for you and find out more:
SPECIAL NOTE: From time to time I am offered exclusive discounts on the prices of these products for a LIMITED period only. Be sure to subscribe to my FREE email newsletter below to be kept informed so that you don't miss out on these huge savings.
Disclosure:  Please note that some of the links above are affiliate links, and at no additional cost to you, I will earn a small commission if you decide to make a purchase.  Please understand that I have experience with these companies and their products, and I recommend them because they are helpful and useful, not because of the small commissions I make if you decide to buy something.  Please do not spend any money on these products unless you feel you need them or that they will help you achieve your goals.