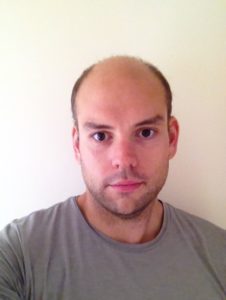 Hi, I'm Matt Evans, creator of Management Accounting Mastery (MAM).
If you're like most of my readers, you're an ambitious accountant looking to get ahead with your career and become a true success. Whilst at the same time, you also want to provide a better lifestyle for you and your family.
Therefore, you're looking to acquire the valuable skills which mean you can work at the heart of business, anywhere in the world.  And be recognised as someone who can add real value to any employer or client. 
The good news is…this can all be achieved by becoming a CIMA qualified management accountant.
But if you're wondering what is involved, how to get started, and how to achieve success, then this page is for you. It contains the latest, up to date information, you need to get up to speed quickly.   And it'll get you started on the path to a brighter future.
So what do CIMA Qualified Management Accountants do?
CIMA Qualified Management Accountants play a vital role in managing business opportunities by:
Using evidence to find solutions to problems
Using information of all kinds (not just financial) to shape the future direction of the business
More specifically, CIMA Qualified Management Accountants often:
Advise senior management about financial implications of projects
Explain financial consequences of business decisions
Formulate business strategy (the direction the business heads towards)
Monitor spending and financial control
Conduct internal business audits
Explain the impact of competition in the industry
Identify and manage risk
So how do you become a CIMA Qualified Management Accountant?
In order to become a CIMA Qualified Management Accountant you must first register with The Chartered Institute of Management Accountants (CIMA). This is different to most other accounting bodies as the CIMA qualification prepares you for a career in business, rather than training you for private practice (dealing with external audit and tax issues).
To become fully qualified you must then study for a number of exams which teach you the skills that are in demand in the global business world so that you can take advantage of the opportunity to continually grow your career and income levels.
You must be able to prove that you have 3 years of relevant practical experience in business, so that society and business leaders around the world can be confident that not only do you know your stuff, but that you have a track record of putting it into practice.
Thousands of companies across the globe train their staff with CIMA, whether they be a big multinational (such as Unilever, Deloitte, Barclays) or a new start up.  This also includes organisations from the public sector.
What are the main skills you will learn along the way?
The key skills you'll be able to demonstrate are:
Analysis – of information to make business decisions
Strategy – formulate business strategy to create wealth and shareholder value
Risk – identify and manage risk
Planning – apply accounting techniques to plan and budget
Communication – determine what information management need and explain the numbers to non finance people
What other benefits are there to becoming CIMA qualified?
The CIMA qualification allows you to:
Work in a variety of roles across an organisation, not just finance
Become a business partner whereby you advise on how to achieve long term success for your company
Earn the trust of your colleagues through abiding by a strict code of ethics
Benefit from its international recognition and enjoy a career that can take you all over the world
Earn more and go further
---
Did you know?
> The average CIMA qualified management accountant earns over £60k a year in basic salary
> The average CIMA qualified management accountant with at least three years' senior, strategic or technical leadership experience earns over £100k a year in basic salary
---
What Management Accounting Is Not
Let's dispel some myths and set some realistic expectations before we go any further.
1. It's NOT all about the exams
Most employers or clients in the real world are more interested in your personality and experience rather than your exam results.
Don't get me wrong, your CIMA exams are an important step on the journey to success, but if you want to work at the heart of business and make a real difference then you have to offer more. Especially in an ever increasing global market place.
So whilst the tuition providers out there simply focus on helping you pass your exams, I'll do my best to guide you on what it really takes to enjoy a successful career & lifestyle.
2. Success does NOT happen overnight.
Even if you pass your CIMA exams first time around you cannot become fully qualified until you have three years of relevant practical experience.
And when you do become qualified there is no guarantee you will immediately be on a high salary, responsible for big business decisions or able to work flexible hours to fit your desired lifestyle.
It took me around 5 years to pass all my CIMA exams and earn the sort of money where life was comfortable.
There were a lot of sacrifices along the way. But relatively speaking it was "quick" because I was able to support myself, and my family, at a much earlier stage in life than most people in the western world. And you can do that too.
3. Living your ideal life is NOT impossible.
Becoming a CIMA qualified Management Accountant was just a dream for me until 2013.
That's when I finally passed all my exams and had my practical experience approved. Despite all the ups and downs of work and study life, I believed that I could make my dream into a reality.
And guess what?
That dream came true, and it rocks! I now get to stay at home rather than commute…can work when and where I want…have been able to travel around the world TWICE…and much more. This type of freedom is possible, and I want you to experience it too.
Types of Management Accounting Jobs: What to Expect
I have listed below the typical career paths that Management Accountants follow, with a link to some personal stories from those who have been a success.
I view these as required reading for anyone who wants to get up to speed quickly with the possible opportunities that management accounting brings.
This is because it's extremely worthwhile to have an idea of where you want be once you've qualified as it gives you an ultimate goal to aim for and acts as a very powerful motivating factor for when times get hard. Simply click on each link below to find out more.
MAM fans tell me all the time how much these articles helped them understand the types of career and lifestyle opportunities available to them as management accountants. I guarantee they'll help you too.
Passing Your CIMA Exams
Choosing the right study path for you is an essential part of an enjoyable and successful journey to becoming CIMA qualified.
There are a few options open to you such as:
self studying
following an online course
attending classes at a college
Now, most students go for the cheapest option of self studying.  This where they go through a huge study text –  and question kit – on their own and try to understand things for themselves. That can be a great option if you have a lot of time on your hands, don't need any support or guidance, don't want to interact with other students, and are prepared to run a greater risk of failing.
It can seem to the most cost effective way, but actually it leads to more time, energy and money being spent on retaking exams. Trust me, I know!
And if you're studying CIMA exams for the first time, you'll soon see how intense, demanding and pressurised they can be compared to any other qualification.  Especially if you work full time and have other commitments.
After all, all the bigger the prize, the bigger the challenge .
But as I eventually learned, there is an easier way to accelerate your route through the exams and onto life as fully qualified member…
I recommend following an online course for two important reasons:
1. CIMA exams test your understanding rather than your knowledge
For example, you can't just hope to memorise what's in your text book and hope to pass. You have to have a deep understanding of the whole syllabus for each paper, how the different topics link together, what you should be able to do with your new found knowledge, and how to apply this quickly under exam conditions.  Chances are that you can do it, but it will require the expertise and experience of a top tutor to bring it out of you.
2. You have a much better life balance.
For example, when you have a full time job and/or kids to look after, this doesn't leave you much spare time to dedicate to your studies.
Even if you do find enough spare time, it's often when your energy and concentration levels are low.
So this ends up being wasted time.
Just imagine how long and how stressful it would be to study this way…
With an online course however, you have live and recorded videos which are much more engaging than just a dull text book.  You'll have the complex topics broken down for you and explained in greater detail (seeing how they work visually is a real difference maker)  which will enable your brain to understand them much quicker.
Those two reasons alone are exactly why I recommend following a CIMA online course.
You can go at your own pace, go back through video explanations, have regular access to an expert tutor (and other course members) and be provided with all the study materials that you need.
Astranti: The Online Course Provider I Used And Trust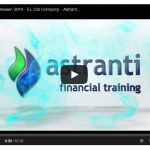 I used Astranti to pass my CIMA exams and I trust them implicitly. I firmly believe I would not have qualified without them. I love their personal support, easy to follow tuition, and availability of study materials that are geared towards passing your CIMA exams.
I hear horror stories all the time from current students.  They tell me they have experienced a ton of headaches when it comes to the quality, and availability of study materials, and the lack of support for their individual needs. I never had those with Astranti.
The list below walks you through the exact steps to signing up with Astranti in just a few minutes:
Find your course
Add it to your basket
Fill in your details, checkout and pay (via paypal is easiest)
Log in to your account using the links under the "products purchased and free resources" headings
Get started with your enjoyable learning experience.
Disclaimer: I do earn a commission if you choose to go with Astranti. There are obviously other tuition providers available, but again this is my recommendation based on my experience of passing my CIMA exams and becoming a qualified management accountant. If you do make a purchase through my affiliate link, thank you so much for your support!
Subscribe to My Blog
In order to make sure you don't miss my newest blog posts, why not subscribe to my blog below. It's fast, easy, and you can unsubscribe at any time. Best of all, I'll send you my exclusive tips on how to approach and pass your CIMA exams when you subscribe (and I'm often able to provide you with significant cost savings on tuition that can't be found anywhere else)
Yes, becoming a CIMA qualified management accountant is tough but you can succeed. All it takes is your hard work and a mentor to guide you. If you're up for the challenge and the rewards that come with it….Let's get started.
P.S. If you have found this page helpful, please come and say high on my facebook page. Thanks!